Church asylum Bethel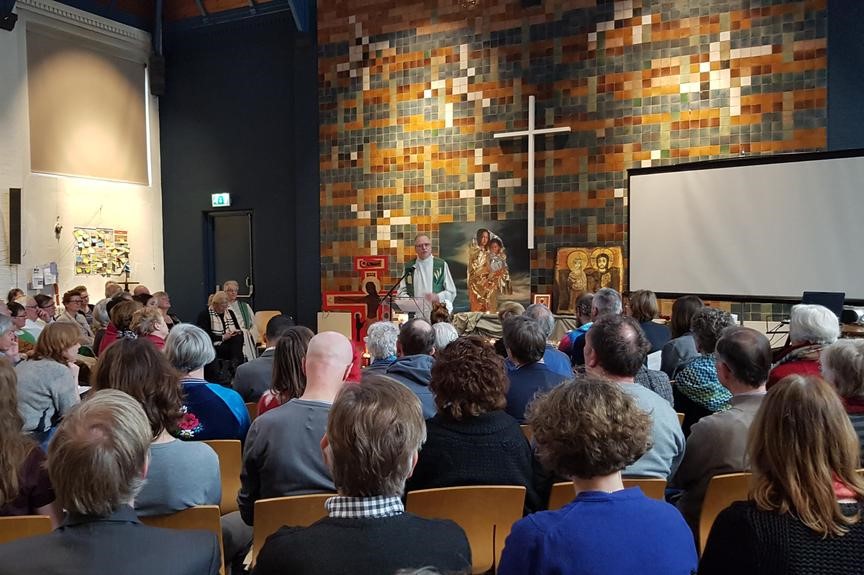 Church asylum Bethel


On wednesday January 30 2019, the continuous church service in Bethel ended. Through this continuous service, the Protestant Church of The Hague granted church asylum for the Armenian Tamrazyan family. The Tamrazyan family had lived in the Netherlands for nine years and risked expulsion from the country. They had been granted permission to stay in The Netherlands, but the state appealed this decision several times. An application to the Childrens' Pardon regulation, aimed at minors who have lived in The Netherlands for over 5 years, proved unsuccesful. In the days before January 30, a political agreement was reached, that ensures a future in The Netherlands for the Tamrazyan family and over 600 refugee children who have been born or who grew up in our country.

By the time the church service ended, it had been going non-stop since October 26 2018. That means 2.307 hours of worship, more than 12.000 visitors, just under 1.000 preachers, 150 volunteers, countless messages of support, thousands of newsitems in national and international media. We practiced traditional and new forms of worship. There were pastors and visitors from all over the country - and from around the world, from a multitude of denominations and traditions. We met people who had never visited a church service before.There was singing, dancing, meditation. We found inspiration in the Bible and other texts, we prayed.

On January 30, over 150 people were present to hear reverend Theo Hettema, who was also the pastor to open the service, speak about hope as a quality that wants to grow. Hayarpi Tamrazyan read her new poem: with hope in our hearts and a shimmer in our eyes, we thank you. After words of gratitude and blessings, the church service was ended.

On sunday February 10, over 600 people gathered in the Great Church in the city center of The Hague for a service looking back on and expressing gratitute for the church asylum. Whatever happens next, there are many things to be thankful for. This church asylum has granted safety for the Tamrazyan family, it impacted political decision-making and it has also meant a lot for the church itself. We are very grateful to all those who supported the church asylum, by visiting, volunteering, praying, making a donation or supporting the cause in any other way.

Almost three months after the church asylum ended, on March 26, the Tamrazyan family received a permanent residence permit. Wonderful news for the family and for everybody that wishes them well. In that same week, Hayarpi Tamrazyan published her first collection of poems: "Aards Verdriet & Hemelse Vreugde". It contains poems that she wrote during her stay in Bethel, about moments of sadness, but also of great joy. Other families, in a similar situation as the Tamrazyans, are still awaiting a decision about their Childrens' Pardon application. Several organisations will continue to monitor this process.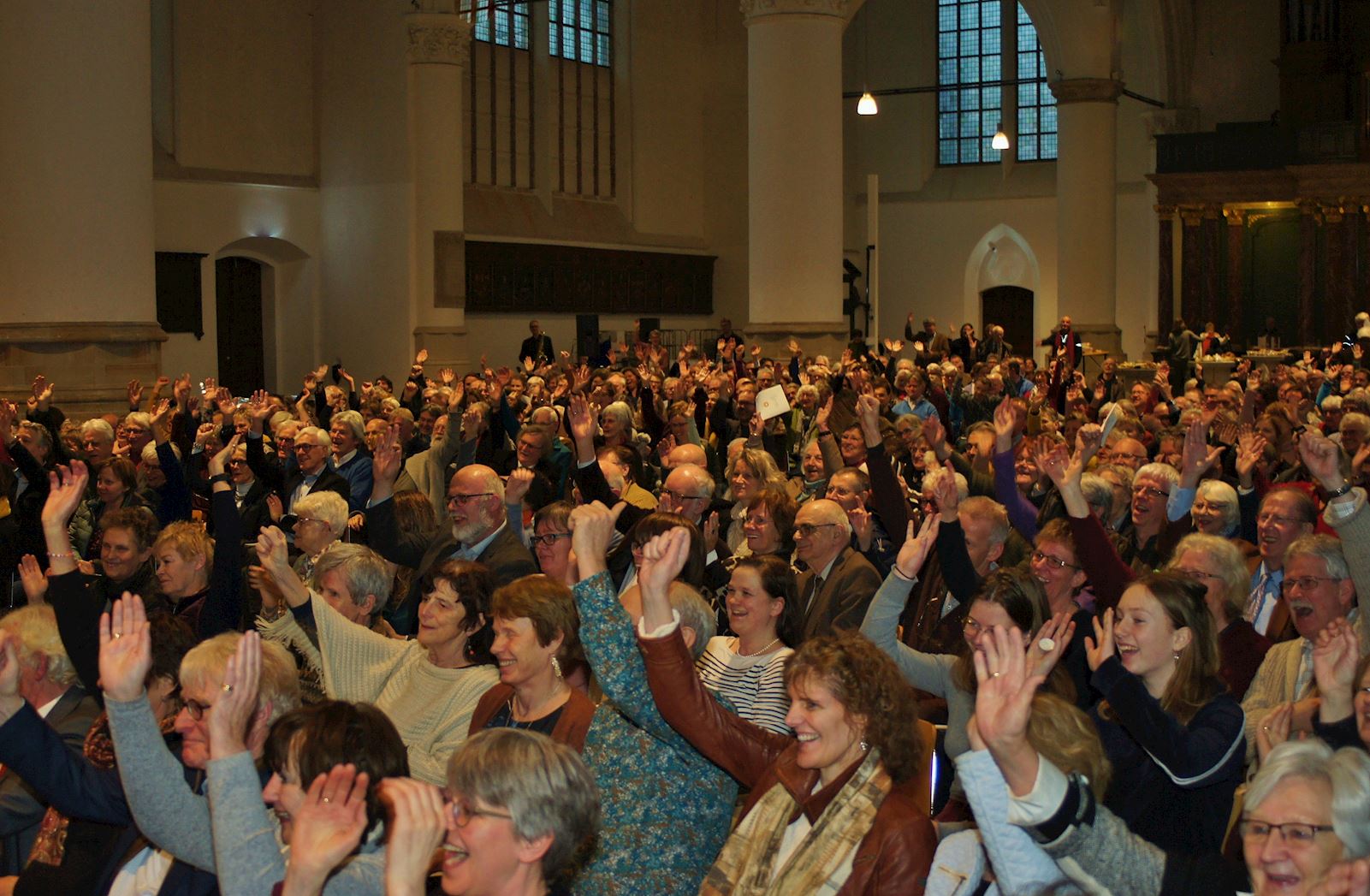 Pastors, visitors and volunteers during the ceremony on February 10
---
How can you help?
The church asylum in Bethel could not have been possible without the help of thousands of people. People who visited the church service, volunteered, made donations. We are extremely grateful for all this support, from all over the world.

Do you want to help? There are expenses to be covered for the church asylum. Donations can be made to:
Bank account: NL83 INGB 0009 5168 45
Account name: Stek, stichting voor stad en kerk
Subject: "Church Asylum"
Details for international transactions:
Swift/BIC: INGBNL2A
Bank name and adress: ING Bank N.V., Foreign Operations, P.O. Box 1800, 1000BV, Amsterdam, The Netherlands
Bank phone number: +31 202288888
It is also possible to donate via PayPal, use: fa@stekdenhaag.nl or click on the button below.

---
Poems by Hayarpi Tamrazyan


Hayarpi Tamrazyan (21) writes beautiful poems about her faith and her experiences in Bethel. Some of these she has translated into English. You can find the poems on this website. Please feel free to use these in your church or congregation.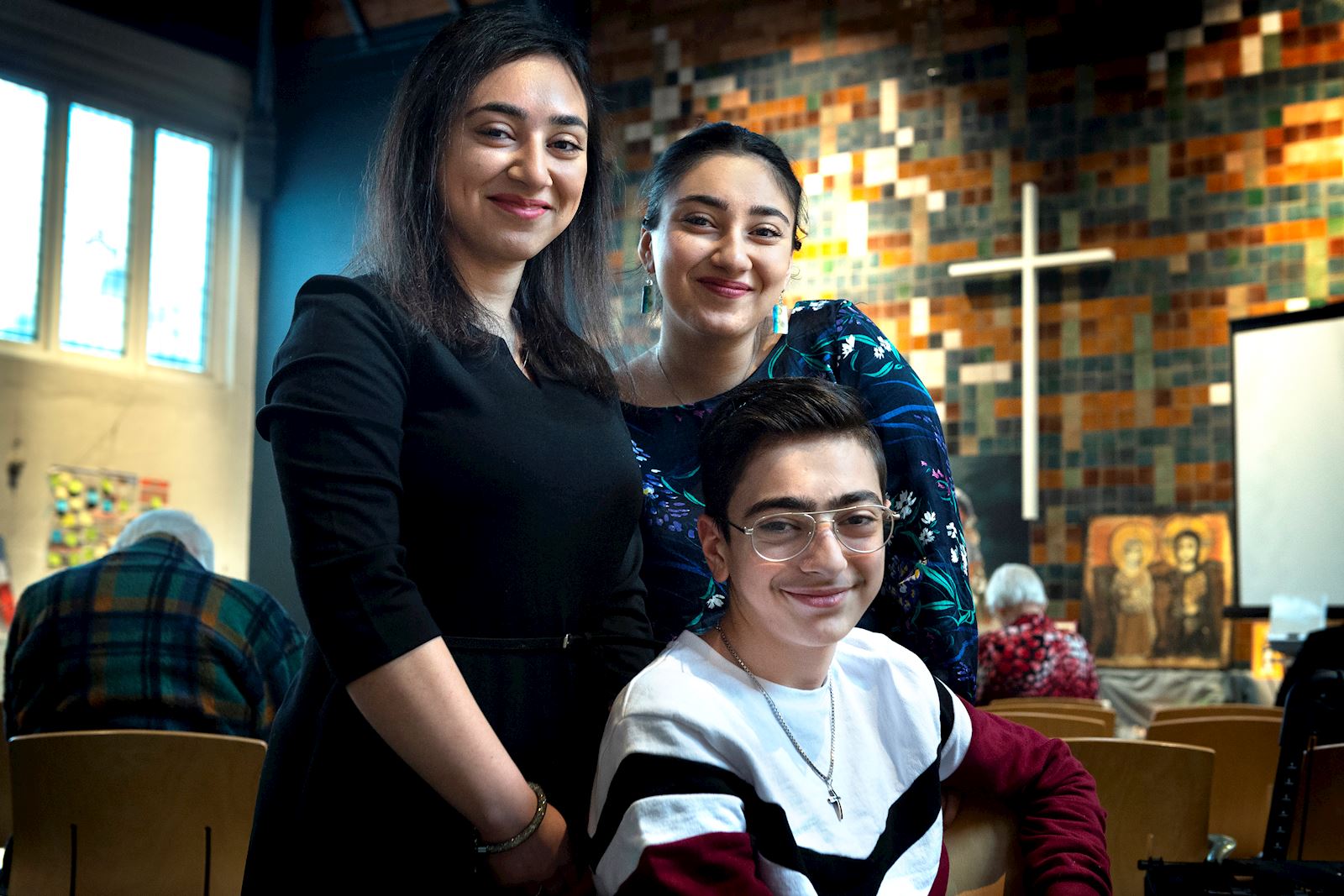 Hayarpi, Warduhi and Seyran Tamrazyan - Photo by Peter Wassing
terug